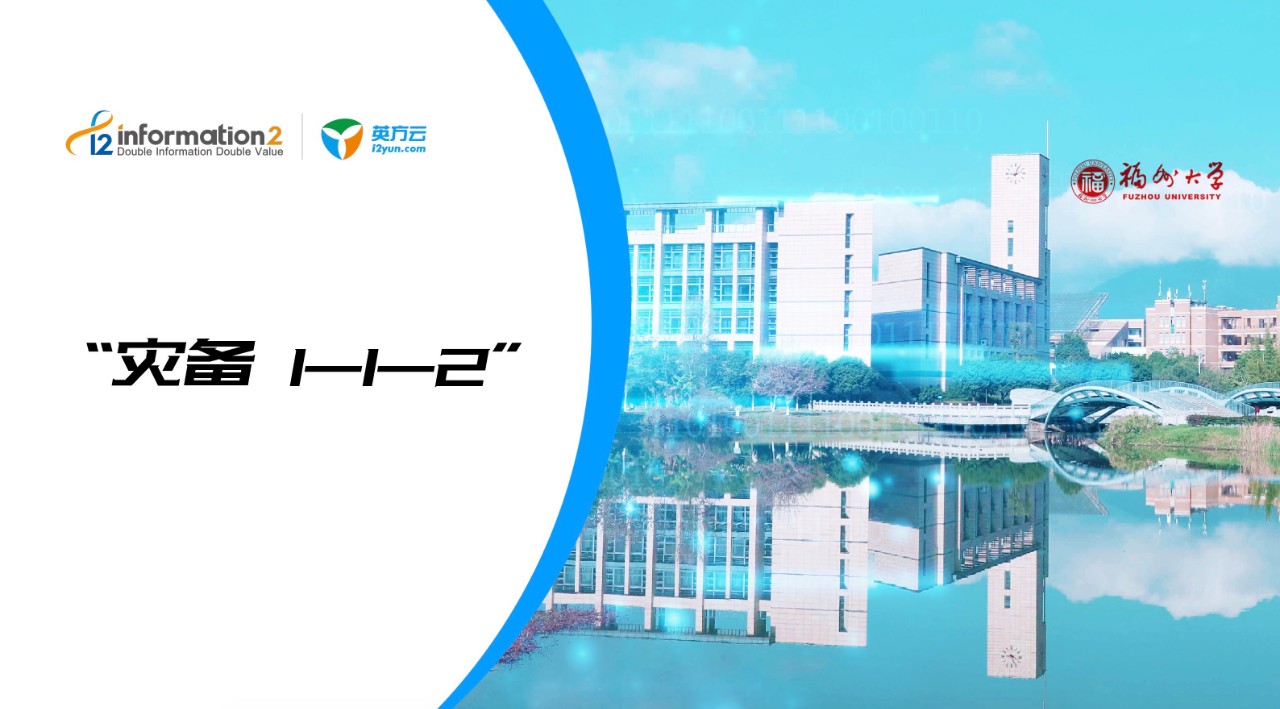 Founded in 1958, Fuzhou University is a key university with evenly-developing academic multi-disciplines. In order to further strengthen the anti-risk ability of the system, Fuzhou University plans to build a database disaster recovery system, which can ensure that data recovery and business takeover can be realized quickly in the case of system downtime, human error deletion, extortion virus and other abnormal circumstances.
According to the actual situation of Fuzhou University, and through in-depth evaluation of the project, a perfect and executable disaster recovery implementation plan, namely "disaster recovery 1-1-2", was finally formulated.
A Fusion Solution
Combining with the basic situation of Fuzhou University, the engineers of Information2 suggest to adopt the integrated disaster recovery all-in-one machine and software solutions of Information2,so as to realize the rapid construction and effective management of the database disaster recovery system and make the application system of the Academic Affairs Office of Fuzhou University to be effectively supported.
A hardware
i2Box, disaster recovery all-in-one appliance of Information2 can provide a stable, high-performance, large-capacity, flexible-expansion hardware, and provide convenient, flexible, simple maintenance, cost-effective all-in-one disaster recovery, high availability, hybrid cloud disaster recovery services.
Two kinds of software
DR software built in i2Box can protect both data and business. i2CDP can copy the changed data to disaster recovery server in real time, and record the changes of data in logs. In the case of system failure, i2 software can fast locate the time point to recover back to with the help of the data change log, restore the data to the time before abnormal point by one button, ensure data security and business continuity, and minimize the risk of production data loss, during which RPO is almost zero.
I2Availability can capture production data in real time at the data layer and replicate it to disaster recovery server. At the application layer, it can monitor the running state in real time. If abnormal condition (such as service abnormal stop, network abnormal, hardware malfunction, system downtime) causes business unreachable, it can make the disaster recovery server take over the business service , achieving business continuity.
The deployment of disaster recovery all-in-one machine saves time for Fuzhou University, and its flexible expansion architecture reduces the cost input in the early stage. It can also be expanded at any time according to the increment of data.