Introduction

With the rapid growth of business volume and the increasing importance of business continuity, it has been difficult for the traditional single data center to resist the regional disaster and emergency and realize the security and business continuity of enterprise data. And only the local data redundancy protection or disaster recovery construction cannot avoid the damage of regional disaster to enterprise data. Therefore, the local application-level disaster recovery in backup center, plus remote disaster recovery centers for all data-level disaster recovery and partial application-level disaster recovery, namely the disaster recovery architecture of "three centers in two places", has gradually become one of the most effective data and business protection architectures.

Definition of "three centers in two places"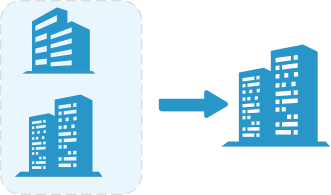 Disaster Recovery Product Matrix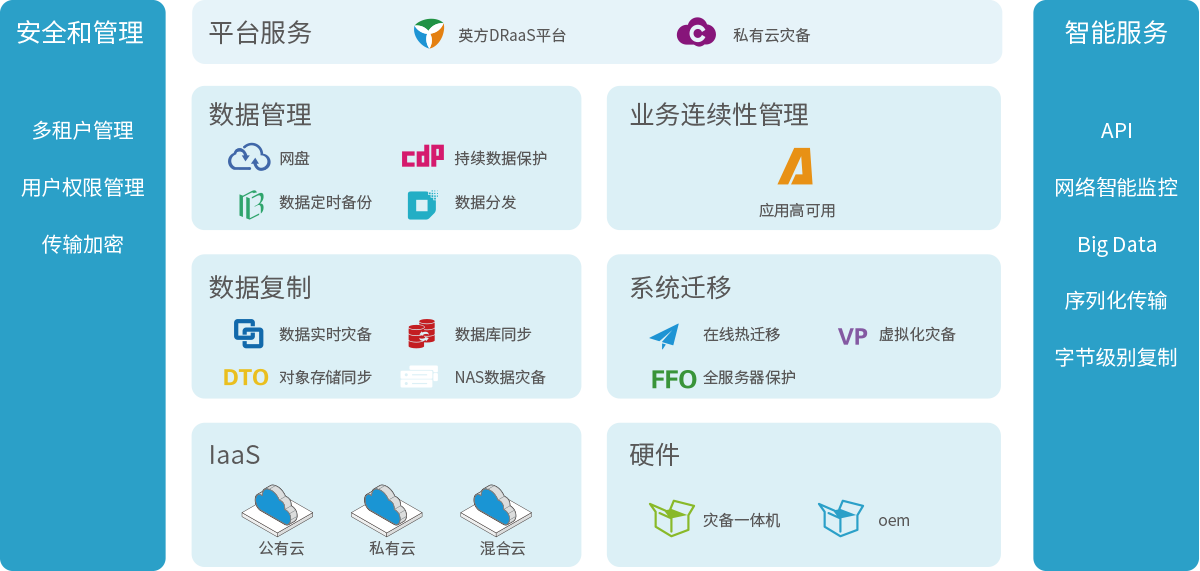 Seven Advantages of "three centers in two places" Disaster Recovery

Monitoring and management of business operation management are shown in image forms.

Provide solutions for government cloud migration and business level disaster recovery, support software definition and cloud platform-based two-place three-center model.

Good compatibility. Support heterogeneous construction of multiple operating systems, application software, database and middleware.

use on demand, expand with flexibility.
Realize excellent long-distance data transmission technology, low bandwidth consumption, and data transmission encryption.

There are many successful cases of large-scale industry customers and a strong local operation and maintenance team to ensure 7 * 24-hour efficient service.

Minor changes have been done on the initial architectures (network, storage, and etc.) and business systems.
Data layer
1. Production data, operating system, application environment and software configuration can be online migrated to disaster recovery center without downtime.
. 2. Bandwidth consumption brought by real-time active-active replication of unstructured file data, is only 20% of traditional storage replication.
. 3. It is equipped with the function of database semantic-level real-time data synchronization, active-active disaster recovery, and convenient in switching.
4. Data of disaster recovery can be viewed online, and data of production end and disaster recovery end can be compared regularly to ensure data consistency.
5. Data replication process, status and progress are all showed in graphic form.
Business layer
1. Provide more effective support for the servers to adapt to the current application development direction of users.
2. A variety of monitoring methods can be selected, to ensure the first time response to the failure of the production end.
3. Be able to start the disaster recovery center business system automatically, and ensure the speed and success rate of switching.
4. Local / remote / cloud application-level high availability protection.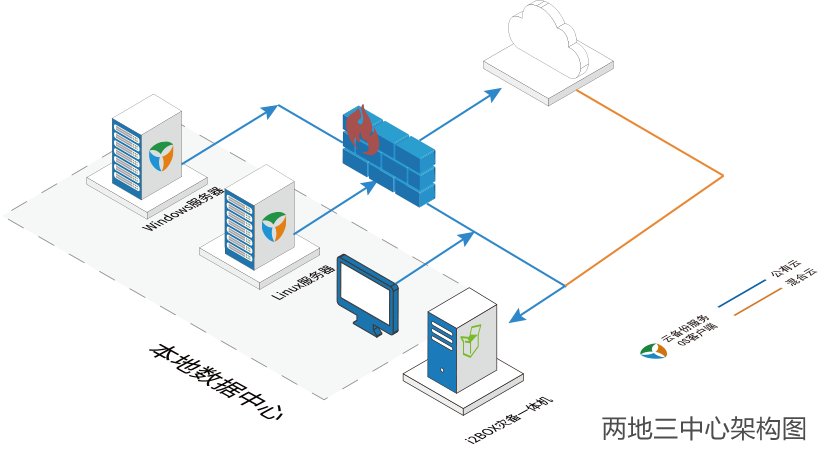 Customer cases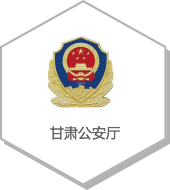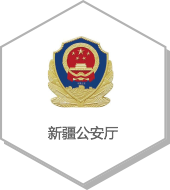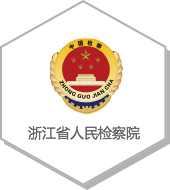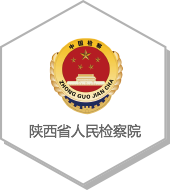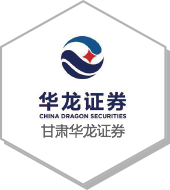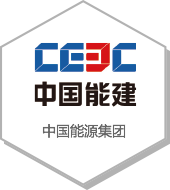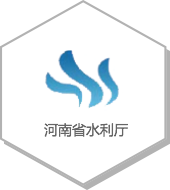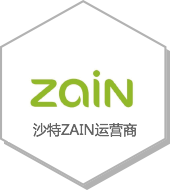 Privacy
When you register with partners on this website, this website will collect your relevant information and keep records. The personal information collected by this website includes but is not limited to: name, address, company, location, telephone number and e-mail address. The more and more accurate information you offer, the better we can provide you with relevant services.