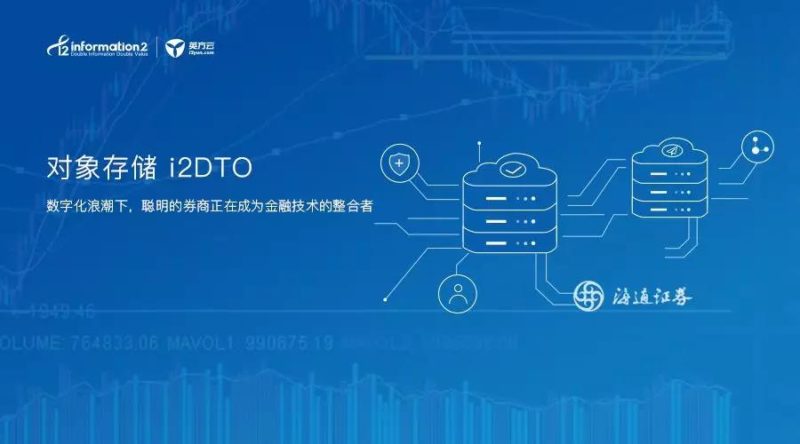 With the rapid development of securities business, these traditional storage architectures often have a series of problems, such as difficulty of capacity expansion, lower access speed and limitation of data migration. These points make users eager to find a new storage solution.
After evaluations, the Dell EMC+i2DTO solution that proposed by Information2 was adopted. In specific application, i2DTO can backup massive unstructured data of NAS storage to object-oriented storage, which reduces the cost of storage and maintenance. At the same time, i2DTO can also restore the backup data from object-oriented storage to the storage of production host.
After detailed solution integration and system product testing, the solution of Dell EMC+i2DTO project was deployed successfully. Haitong Securities makes real-time backup for PB-level unstructured data of the whole business system, to ECS object storage centrally. On the one hand, it makes a good foundation for the practical application of data life cycle management, artificial intelligence and other technologies in the follow-up business development. On the other hand, it greatly improves the retrieval and access performance of unstructured data such as images and videos, and further improves the efficiency of business management, and creates a new world for information technology.