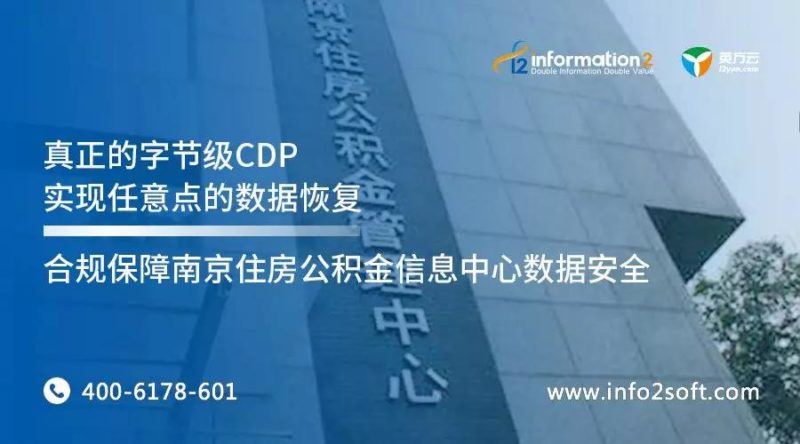 For the security of information center, according to relevant laws and regulations, Nanjing Housing Fund Information Center has put forward that data not only need to realize real-time replication from production site to DR site, but also can have point-in-time recovery right before the time when virus, logic error and other failure happened in production end.
Information2 have proposed a solution to protect the data of OA system by continuous data protection solution of i2CDP. i2CDP can provide continuous protection for users' key data, realize real-time copy of changed data to DR site, and record any changes of data in a log method, so that the changes of data can be traced.
Therefore, when the system encounters some abnormal situations such as virus infection, operation error, upgrade failure, users can quickly locate the time point that need to recover to in any case, and restore the data back to normal state by one button, according to the data change log. The traditional backup method can only be restored according to the existing backup points, it cannot accurately restore to the moment before failure. So it cannot minimize the loss of users, and will prolong the downtime of users' key business.