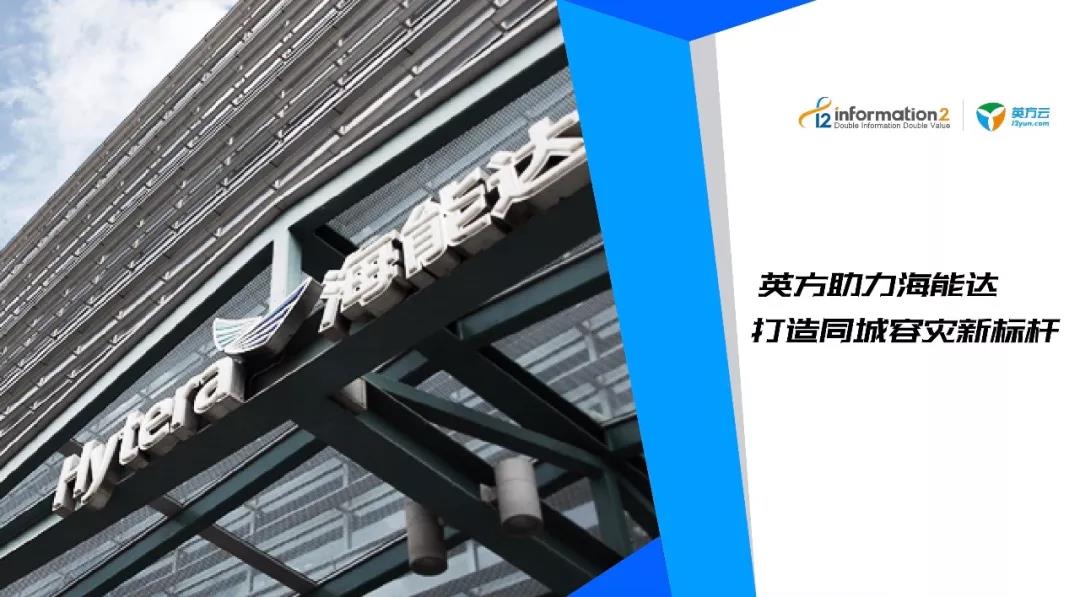 Hytera is a leading private network communications solutions and equipment vendor. In order to better respond to emergencies and improve the overall IT system's capabilities against disasters, Hytera plans to build an application-level disaster recovery center in Shenzhen, which can back up the data and application in Shenzhen system to intra-city IDC, thus achieving "intra-city disaster recovery".
According to Hytera's actual situation, Information2 proposed a corresponding solution: using i2CDP to realize continuous protection of application layer without changing the original production framework and infrastructure. i2CDP(Continuous Data Protection)can ensure the data in production servers and disaster recovery servers to be real-time and con through the byte-level replication technology.
Data of i2CDP mainly includes baseline (full backup), incremental data and I/O operation log. Browsing operation logs of i2CDP on the management console, users can restore data to point-in-time one, which is effective in different disaster scenarios. it can also load and run disaster recovery system quickly within an hour, minimizing the impact of disasters on data and business. Moreover, this solution allows application-level verification without impact on production environment.
The solution helps Hytera's IT system achieve intra-city disaster recovery, such as EBS, Siemens PLM, funds, MES and other core systems, making Hytera's data highly reliable, RPO close to zero, which greatly reduces the loss might caused by disaster events. Additionally, employing i2CDP makes it possible to quickly recover data demanded by business.